---
Lomas disappointed lap will not happen - Malcolm - 05-07-2018


Race programme too crowded for challenge
Former eventer Claire Lomas MBE will not be doing a lap of the Mountain Course during the Isle of Man Festival of Motorcycling.

Organisers have informed her it is not possible to accommodate it within the race programme.

Claire had a life changing accident in 2007 leaving her paralysed with no movement or sensation from the chest down.

Through a variety of challenges, she has raised over £650,000 for charities including the Nicholls Spinal Injury Foundation.

Although disappointed by the setback, Claire is now in discussions with British Superbike Championship organisers about an alternative.

Claire says unfortunately a lap on the Isle of Man is now off her radar:
---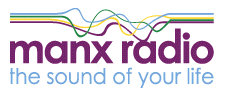 ---
RE: Lomas disappointed lap will not happen - Malcolm - 05-07-2018


MMCC offers lap cancellation explanation
Confusion over differing reasons given
The Manx Motor Cycle Club claims a lack of experience was the reason why it decided Claire Lomas MBE would not be allowed to do her lap at the Festival of Motorcycling.
That's what it said in a statement it put out on Wednesday evening.
But that is not what Claire herself was told on Friday last week.
The reason she was given then was the lap wouldn't be able to go ahead because of 'operational circumstances', because non-racing activities such as this 'are always difficult to fit in'.
---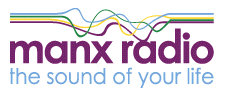 ---
RE: Lomas disappointed lap will not happen - Malcolm - 05-07-2018


Statement issued by The Manx Motorcycle Club, regarding Claire Lomas lap of the TT course.
"The Manx Motor Cycle club were very keen to support the remarkable Claire Lomas when she approached us about her ambitious attempt to lap the TT Mountain Course on a solo motorcycle. However, we have concerns about her level of experience in Motorcycling to date and the demanding nature of the challenge that she has set herself.

The TT Mountain Course has varying terrain and over 227 corners – it is both a major mental and physical challenge – and we feel that based on her development sessions with rider coaches, this year's event is too soon for her to complete the challenge safely. As race organisers we are duty bound to act responsibly and have therefore advised Claire that we cannot permit the lap this year."

"We are delighted that Claire has been able to investigate an alternative challenge – through contact with BSB organisers for which we wish her the best of luck and we will continue to maintain a dialogue with Claire as she builds experience in riding a motorcycle."
---