---
Jurby Setback for Dan Kneen - Malcolm - 18-04-2011




Dan was out at Jurby yesterday really just looking for some final set up before the BSB , but after winning the first race , coming onto the start / finish he had a huge off in race 2 after complaining of severe pain in his back he was taken to hospital and they have found a small fracture in his back .

Dan would like to thank everyone for all their support and well wishes. He is still in hospital which is

"doing my head in"

he is hoping to get to the T.T. press launch tomorrow night but that will depend on what the doctors say.






We wish you the best for a quick recovery Dan and hopefully you can be out there for the BSB next week-end.




---
RE: Jurby Setback for Dan Kneen - maggie - 18-04-2011

What rotten luck!! So sorry to hear this news.
Very best wishes to Daniel for a speedy recovery. Get into that Hyperbaric Chamber as soon as you can boy!!


---
RE: Jurby Setback for Dan Kneen - Malcolm - 19-04-2011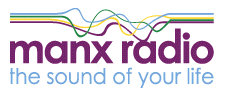 Direct copy from Manx Radio website, as reported on Monday 18th




Dan Kneen cracks vertebrae in Jurby off



Dan Kneen suffered two cracked vertebrae after coming off his bike during racing at Jurby yesterday (Sunday).

According to his mechanic 'Slick' Bass, Dan did a massive highside and slid down the track, rather than onto the grass.

He's definitely out of BSB opening round at Brands Hatch this weekend and there will also be question marks about his ability to compete at the North West 200 and the TT.


---