A businessman has blasted the government claiming there was a lack of entertainment for visitors at this year's Festival of Motorcycling.
Ian Davison, who rents space to sell ice cream at the Grandstand, described the stage at the venue as a 'waste of money' and accused the government of having 'lost interest' in the event.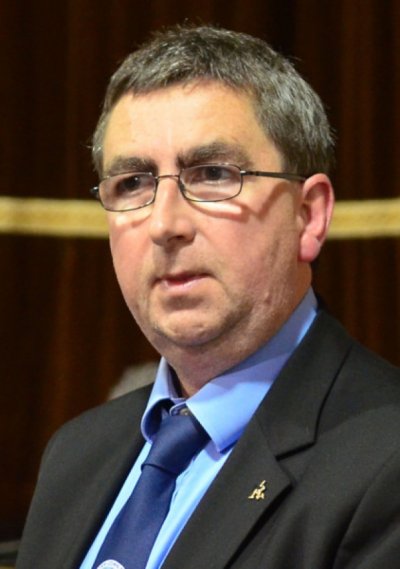 Mr Davison, who is also a Peel commissioner, said:
'I hope some of the candidates standing as MHKs take a serious look at these events before the idiots in charge at the moment destroy what are the two main events of the year – no TT or Manx Grand Prix equals no Isle of Man economy. 
'The stage was erected on the Monday [August 22] and was taken down on Tuesday [August 30]. 
'I would imagine it cost £2,000 to hire for the week and the only entertainment was a jazz band and a few interviews on Friday afternoon. 
'Why has this stage not had bands on it every day to provide some entertainment for the visiting bikers? 
'Why has the government sponsored youth music scheme Soundcheck not been offered the stage, to give up-and-coming island bands a chance to play? 
'Even the riders awards presentation which was on this stage last year was moved to the VIP tent, denying the ordinary bikers the chance to see the awards being presented. 
'It appears the government have lost interest in this event and the TT, and this is the reason they are trying to offload it going forward.
'Apparently some other people have complained, both locals and visitors, who could not believe the stage had been erected and hardly used.' 
Mr Davison went on to say that competitors and visitors were very disappointed they couldn't watch the awards being presented without having to pay to go to the VIP tent. 
The Department of Economic Development did not respond when asked to comment.