The Lisa Ross Gallery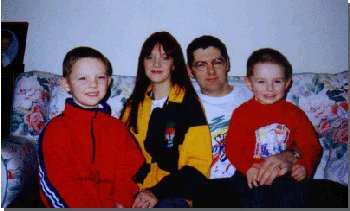 Aye that's me with the family.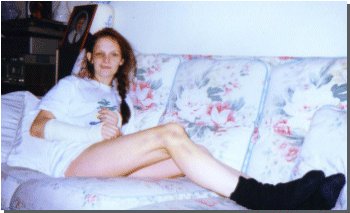 Now this is what can happen when you don't watch whats going on !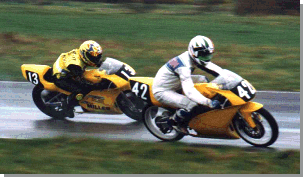 First Race ever at East Fortune. Me (13) and Ewan Hamilton (42)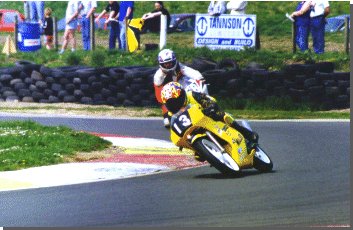 Taken at Knockhill in 1998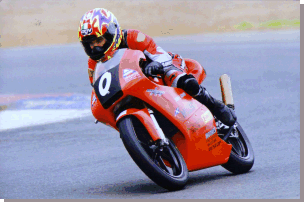 Knockhill 2nd July 2000. My First race back after the accident.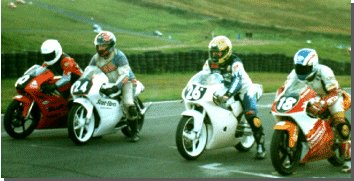 The Back row at Knockhill in Oct 2000 alongside Paul Robinson.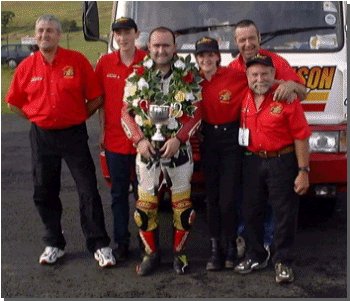 Paul Robinson and me in the middle with the Connoly transport team Davy, David, Johnny, Raymond. Knockhill Supercup.

And this is Iain




Me with Alf and Bill Peatman, showing off the Jack Blyth Trophy.





Alf Tries the bike out for size.