Statement regarding Jurby Airfield - ARA
Author TTwebsite
Monday, Feb 3, 2020 12:26 pm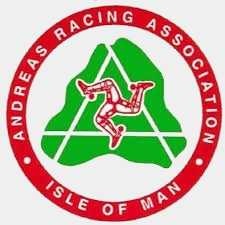 Andreas Racing Association Ltd.
Statement regarding Jurby Airfield
31st January 2020
Andreas Racing Association (ARA) has been notified by the Isle of Man Department of Infrastructure (DoI) that, with effect from 1st February 2020, Jurby Airfield is now licenced to the Isle of Man Department of Economic Development (DED). The DED in turn proposes to allow the track to be used for motorsport events run by affiliated clubs with an appropriate permit issued by a recognised governing body.

The ARA has been affiliated to the Auto Cycle Union (ACU) since the club's inception over 50 years ago; the ACU is the governing body regulating and sanctioning all motorcycle sport in Great Britain and the Isle of Man.

The ARA is therefore delighted that it's programme of race meetings at Jurby Airfield is now secured, and we look forward to a full, exciting and well supported season of racing in the north of the Island in 2020.